It's time to put yourself
in the driver's seat.
Grow your DuePoint business and increase your chances of winning a brand-new Renault Kiger Intens Turbo CVT. Take back control of your financial future!
Start now. No contract. No nonsense. Just money. Every month.
What is a


Wealth Engineer?
A Wealth Engineer connects other South Africans to DuePoint and earns from their connections every single month without needing to sell any insurance products.
Why be a


Wealth Engineer?
Our Wealth Engineers can create their own asset-based income with our wealth creation platform and also enjoy valuable Daily Benefits, a world-class rewards programme and in-depth guidance and training.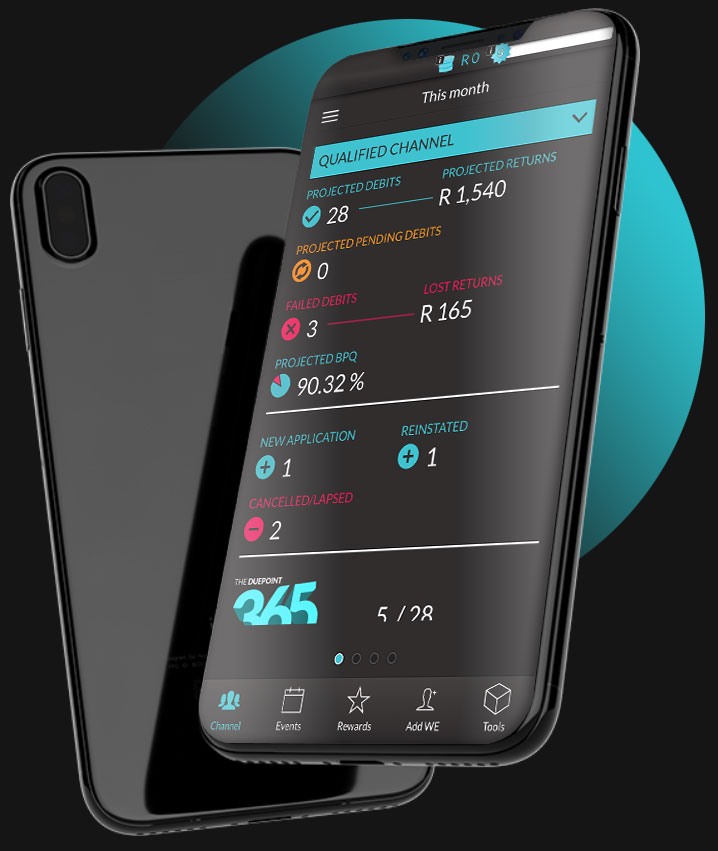 How do I become a

Wealth Engineer?
Within a few weeks, or even days, you could be earning an asset-based income.
Become a Wealth Engineer with these 4 easy steps:
DuePoint understands the unique pressures and financial needs facing South African families today. Our foundation principle is to ensure that South Africans get the protection they need, reduce or eliminate their household debt and offer them the financial training they need to build an asset with DuePoint changing their lives forever.
Opposite: DuePoint's Senior Executive, Brendan Benfield, is interviewed on SABC3's Expresso Morning Show.
How we have impacted the lives of

our Wealth Engineers.
"There's no selling involved"
Faruk, an entrepreneur and avid skateboarder from Cape Town, was looking for an opportunity where he could work from home, part-time, and dictate his own working hours.
Faruk Simon, Cape Town
"Duepoint changed my life."
Linnette and Frikkie Badenhorst went from craft markets to DuePoint superstars. They now earn more in a single month with DuePoint than they did in an entire year with their previous business.
Linnette Badenhorst, Vanderbijlpark
"A truly inheritable business."
Wilna Fourie inherited her DuePoint business from her late husband, Mike, who had built his channel and recurring income over a four-year period. Wilna today enjoys that same recurring income every month.
Wilna Fourie, Germiston
Answers to your questions on DuePoint can be found here.
Look at the frequently asked questions below.
Your pursuit of wealth


starts here.
Let's create wealth differently. Just you and your own endless potential. Simply connect people to DuePoint and we'll do the rest.
It's that simple.
Start creating wealth from anywhere, now.