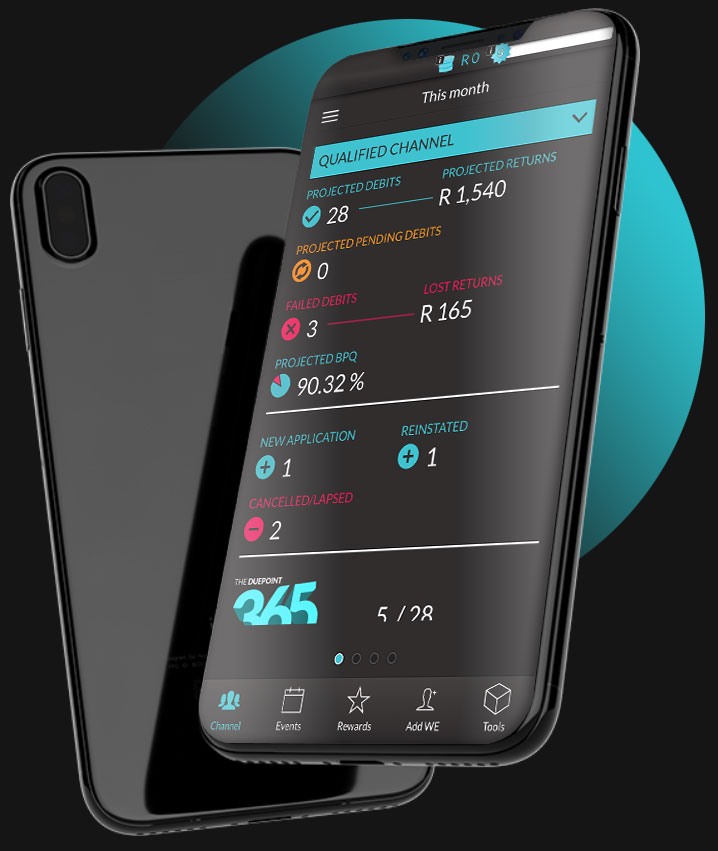 Cover that is

affordable & simple:
Available to anyone over 18 years old
R1,000,000 accidental death cover
Medical declaration not required
No medical examinations
No notice period
No waiting periods
It only takes 5 minutes to apply. Approval is immediate and after paying your first premium, the accidental death cover is immediate too.
Your application is processed immediately. No medical examinations or declarations needed and you don't have to worry about any pre-existing medical conditions.
How WealthGuard is

protecting our customers.
"Insurance is most appreciated when it's needed"
"DuePoint's WealthGuard policy has permanently changed the life of a young man who was orphaned when his mom passed away in a motor car accident in January 2019. The WealthGuard payout of over a R1million at the time, set up a trust for him that not only allowed him to complete his education but has given him a kickstart in life that few children get from their parents. While he enjoys a monthly income from the investment formed with the WealthGuard payout, he will also gain access to this investment when he turns 25."
Andrew Fussell, Group Managing Director, Fussell & Associates (Estate Executor)
Answers to your questions about WealthGuard can be found here. Look at the frequently asked questions below.
Become a product owner

and create wealth differently.
DuePoint product owners have immediate access to the wealth creation platform. Just you and your own endless potential. Within a few weeks, or even days, you could be earning an asset-based income. It's that simple.
Start creating wealth from anywhere, now.