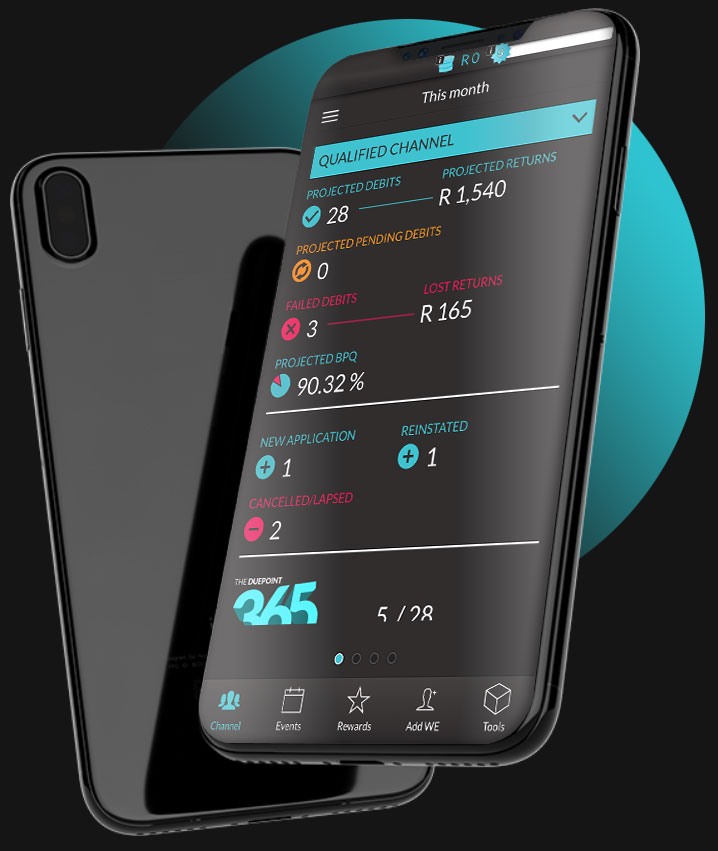 Motoring that gives you

peace of mind.
Over 30 components are included from the engine, gearbox and differential.
In the event of your vehicle being written off, you may be reimbursed accordingly.
A portion of an instalment may be given back according to the repair duration.
How MotoMedic makes motoring

easier for our customers.
"I have peace of mind"
"I am alone on the road a lot and with MotoMedic I have peace of mind that if my vehicle should break down it will be fixed. Our previous vehicle cost us a lot of money because it was older than 15 years and nobody could give us a mechanical warranty. Nobody needs a mechanical warranty UNTIL they need to pay R45 000 cash for something like a gearbox."
Yolandie Du Toit, Ermelo
Answers to your questions on DuePoint can be found here.
Look at the frequently asked questions below.
Become a product owner

and create wealth differently.
Let's create wealth differently. Just you and your own endless potential. Simply connect people to DuePoint and we'll do the rest.
It's that simple.
Start creating wealth from anywhere, now.